When I broke my toe last week, I went back and re-read my post that I wrote with what was helpful when I broke my ankle 3 years ago. As I thought, there were still several pertinent ideas and tools that were useful for a broken toe. But I've also discovered a few more specific to broken toes, so this post covers a quick summary of the ones I've used for both a broken ankle and a broken toe, and which new tools I've found useful this time around. (All links are Amazon affiliate links.)
The biggest help I found from my previous post was a reminder that yes, it hurts to break a bone, and yes, I am going to be fatigued for a long time as my body heals and regrows bones. Thankfully it's "just" a (pretty badly) broken toe but it's less bone to regrow than a trimalleolar ankle fracture!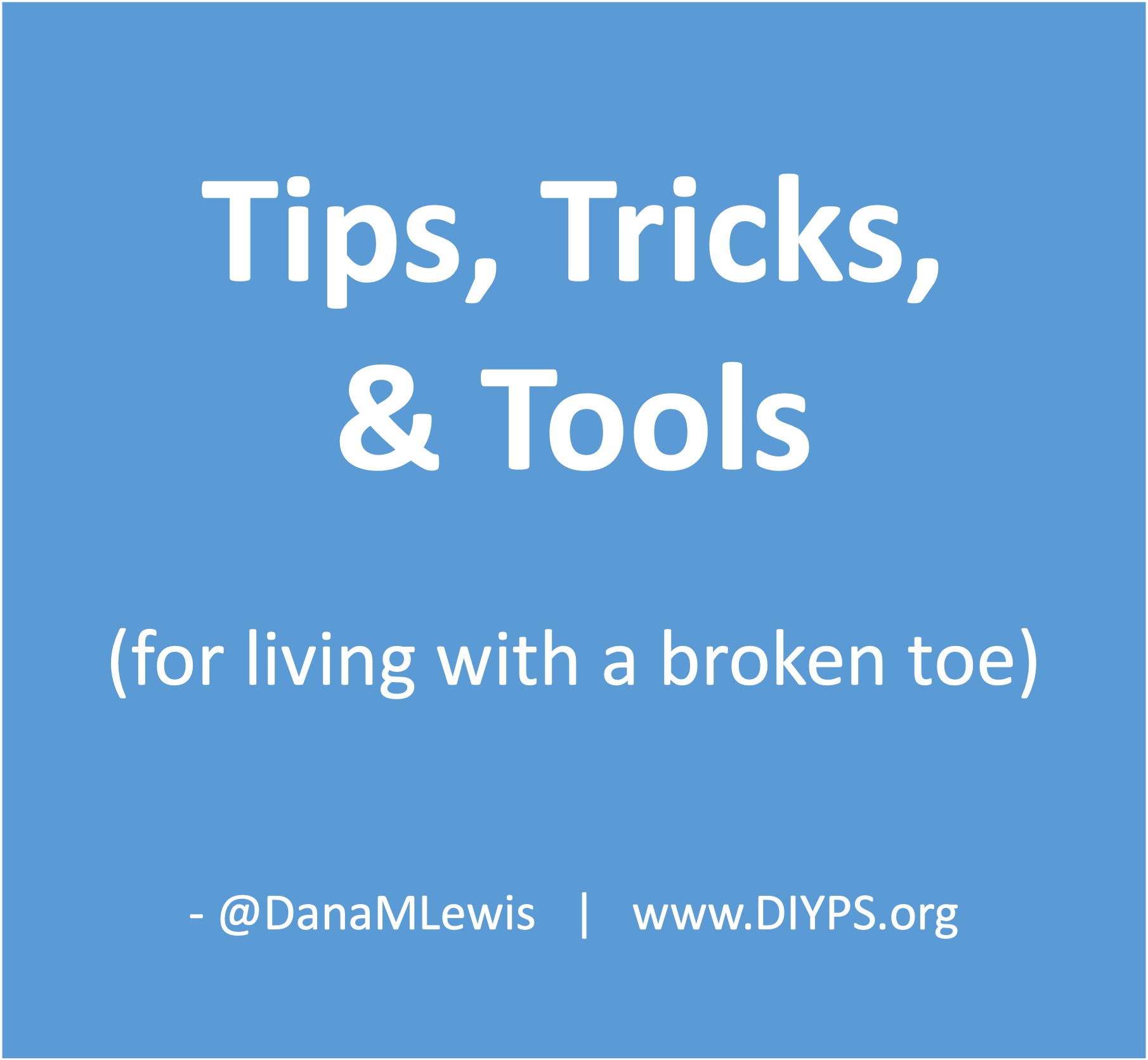 Things that I had from last time that were immediately useful:
Crutches. (I bought my forearm crutches from the ER in New Zealand, and then kept them for just in case someone ever needed crutches again. So luckily, I had crutches for getting to urgent care, otherwise I probably would've had to crawl down the hall to our car.)
Laptop lap desk, also using the same one I had from before.
What I wish I still had and got again or thought about getting:
Shower bench. We gave ours away, and it took what felt like a long time for the one I ordered this time to come (I ordered Wednesday and it came Saturday). Shower benches make a huge difference for safely getting clean and my overall quality of life, as I love showers. I'll probably keep ours in the back of the closet from now on, like the crutches, so we don't have the same hassle we did this time with trying to get it to our house.
Knee scooter. Again, we gave my knee scooter away. This time I got a hands-free crutch (below) but still thought a knee scooter would be useful around the house, especially if the forearm crutches bothered my hands. I jumped on one of our local "buy nothing groups" to see if someone had one I could borrow, because I remember seeing people asking for and giving away scooters. I actually found a recent post where someone asked and multiple were offered, and reached out to one of the people who had offered one up. She not only lent it to me, she ended up bringing it over and dropping it off so Scott didn't have to drive to go get it! It's also a much more robust knee scooter than I had before – I call it my all-terrain scooter – and it's fantastic for being outside on my beloved paved trails for exercise, but it is a little less optimal for getting around corners inside the house. For my broken ankle, the one I had before was perfect. For a broken toe and my desire for outdoor activity, this one (again, I borrowed one but it looks like itis this one) is perfect for me right now.
Cast bag for keeping my foot dry in showers. We gave the one I bought last time away, and I wish I had one even though I don't have a cast. I have my foot taped and I dislike the feeling of the wet tape on my foot for hours after the shower. I didn't buy another one, but I would've used it if we still had the one from before.
Pouch/bag for crutches. I pulled out the same pouch I had used before that's on a long drawstring to wrap around my crutch handles. It's a little floppy given they are forearm crutches, but I use the pouch to occasionally carry my phone across the house if I don't have pockets in my shorts, or a 12 oz can of soda. (Otherwise for carrying stuff around, the basket on the knee scooter is more ideal).

Here are some things I had this time that were helpful that I didn't have from last time:
By the way – if you end up on this post searching for tips about broken toes, it might be worth still reading my other post about returning to weight bearing after a broken ankle as it has tips and reminders about the level of fatigue ANY broken bone brings, even when it's "just" a toe!