tl;dr – A new book out for kids explaining the basics of automated insulin delivery, using the analogy of scuba diving to explain how the system makes small changes in insulin delivery to manage glucose levels! Watch the narrated video free online, and if you find the analogy useful, it's available in book form as both a physical, print book as well as on Kindle via Amazon.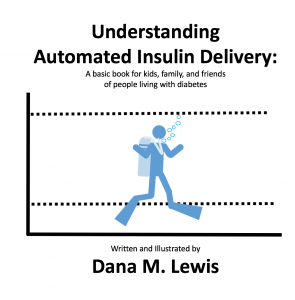 —-
A few weeks ago I was thinking about what the basic things that I wanted people to know about automated insulin delivery. A good portion of the general public – and even many family members of people with diabetes – thinks that a traditional insulin pump does what an automated insulin delivery system does: adjusting insulin delivery based on continuous glucose monitor (CGM) data. But a traditional pump doesn't necessarily know about the CGM data and isn't equipped with the algorithm to make those decisions and changes to insulin delivery, so the person with diabetes is doing a LOT of invisible labor to try to manage glucose levels constantly 24/7/365. That's why an automated insulin delivery system is so useful, and why I've been using a DIY system for more than 5 years. Now, though, we're (finally) starting to see commercial systems come to market that does the basic functionality similar to what OpenAPS could do five years ago. I want more people to have access to these systems and use them as best as they can be used to give people the best outcomes diabetes-wise and the best quality of life they can possibly have. Helping explain to more people how this technology works is one way I can help do this, and thus an idea was born for another book to explain the basics of automated insulin delivery systems.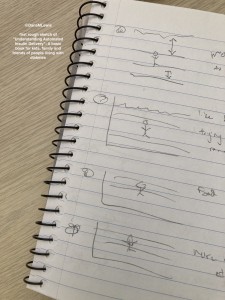 I started with a basic sketch of an idea to run it by Scott and a few other people to test the idea. I'm not much for drawing, so it was a *very* rough sketch. But the analogy seemed to resonate, so I moved on to mocking up a basic version on the computer. (I went down a rabbit hole because I thought it would be neat to make an animated video for people to see and share online, to accompany the book. But I don't know how to illustrate on the computer, let alone animate, so I tried an open source illustration program called Synfig, then several other illustrator programs that were open source to do the basic design to import into Synfig to animate, but then realized what I had in mind was so simple that basic transitions and animations in PowerPoint would suffice for my animated video.) PowerPoint is also how I've made my other children's books for self-publishing, so it was easy to do a widescreen, video design version and then modify a version for the print size book of choice (I chose an 8.5×8.5 to make it easiest to hold and read). 
I went from a paper and pencil sketch on July 18 to mocking up the video animation and designing the print book and requesting printed proofs on July 23. The printed proofs were a bit slow to ship compared to usual (probably something to do with a global pandemic), and arrived on August 4. I reviewed, made a few small changes, and hit 'publish' the same day, and Amazon reviewed and approved both the Kindle version and the print version, which are now available today (August 5, 2020) online. It took less than 3 weeks to go from idea to printed book available for shipping worldwide! (I am sharing all these details to hopefully encourage someone else to self-publish if they have an idea for a book they'd like to see available in the world – feel free to reach out if you have any questions about self publishing!)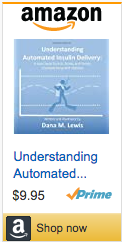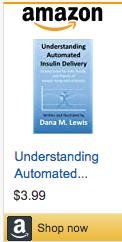 Here is the link to the print book on Amazon.
Here's the link to the Kindle book version on Amazon – it's also available as part of Kindle Unlimited and the Kindle Lending Library, so feel free to share it out!
Also, if you're looking for something to do with your kids (or have your kids do), I also made some of the scuba diving designs into a coloring sheet – check them out here (downloads as a PDF).