It's probably time for an update around here – especially since we're nearing the "deadline" we set for closing the loop – August 1, 2015!
August 1 is our wedding date, which is part of the reason it's been quiet around here as we are off busy preparing for that.
The other reason it's been quiet (unless you follow me on Twitter and see some of the #DIYPS examples there) is because we closed the loop back in December (read more about it here), and we haven't made any significant updates to the #DIYPS system.
It's all working well.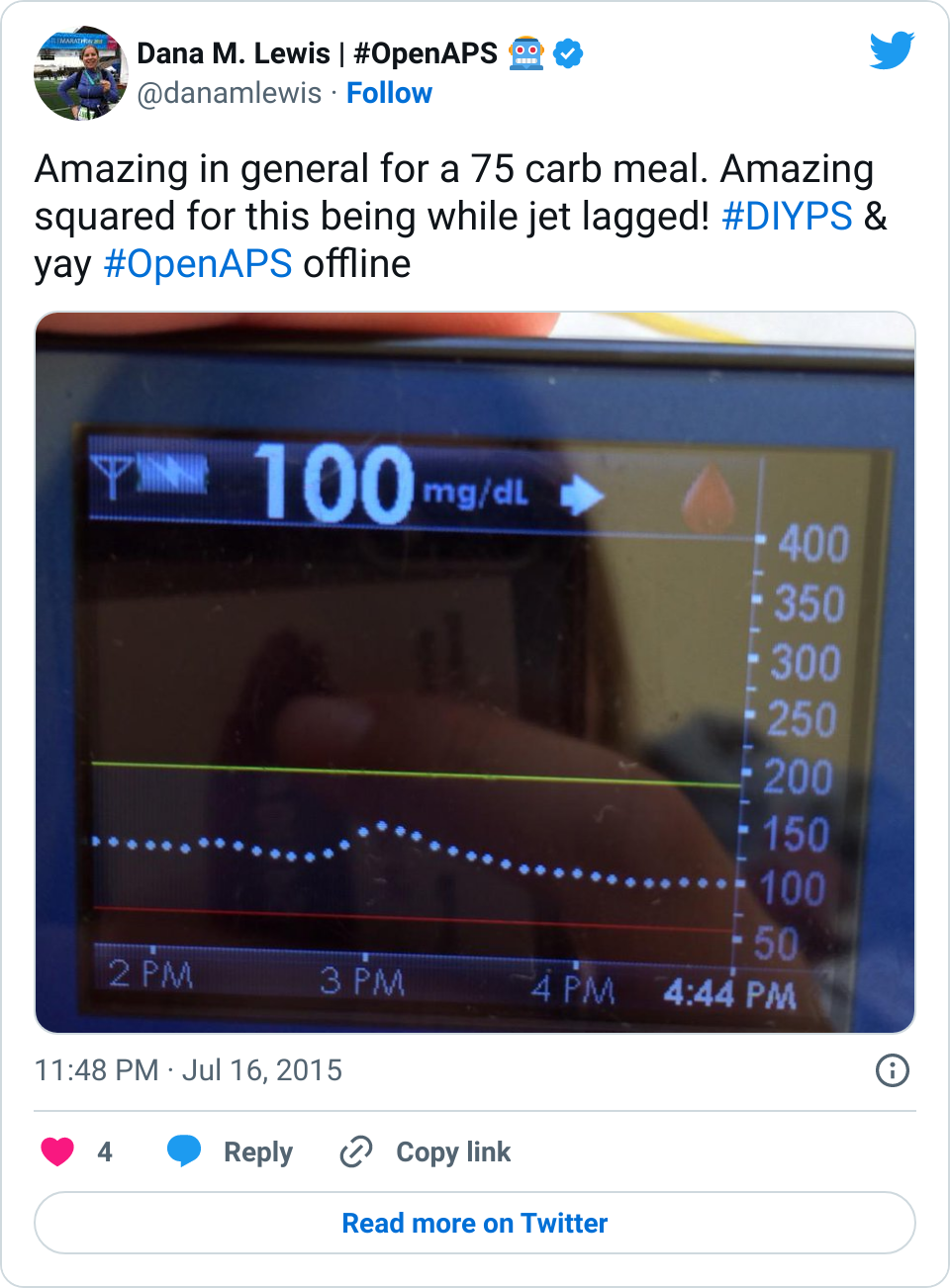 What we've been focusing on most of the year is supporting the #OpenAPS community. In particular, we're trying to help more people learn what they need to understand so that they can build their own loops. There's a handful who have made or are making excellent progress, and hopefully we'll have some OpenAPS data to share soon.
Most recently, spotty hotel internet in Portugal helped prompt us to finish the offline version of #OpenAPS, which I've been testing. (And will use the honeymoon, wherever that ends up being, as an opportunity for more testing!) #DIYPS has always required internet connectivity to get the recommendations from the cloud (which is where it stores the data I give it about boluses and carbs). The reliance on connectivity is always something to troubleshoot if the system appears to not be working, and also makes it burdensome to carry around all the time and make sure it has connectivity.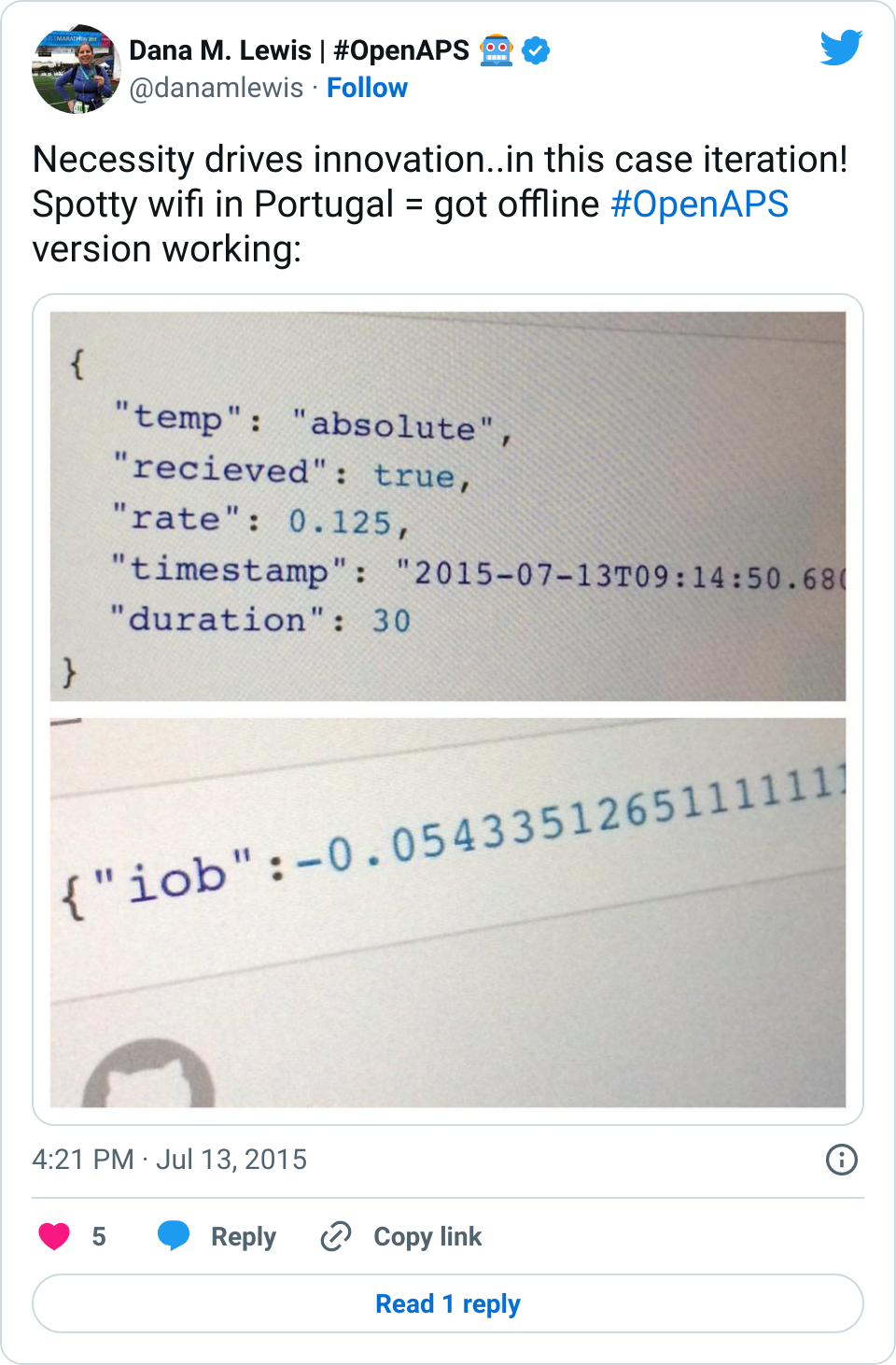 Offline OpenAPS will likely solve a big part of the frustrations I experience with daytime use of the system. I already saw a big improvement in being able to use offline OpenAPS in Portugal – both at the conference and in the hotel, as well as walking the streets of London during a layover. It's nice to drop the system (the same Raspberry Pi, battery, and carelink stick from DIYPS) in my bag and not have to constantly check to make sure the wifi hotspot is connected. The only difference in the setup is that one of my CGMs is plugged directly into the Raspberry Pi.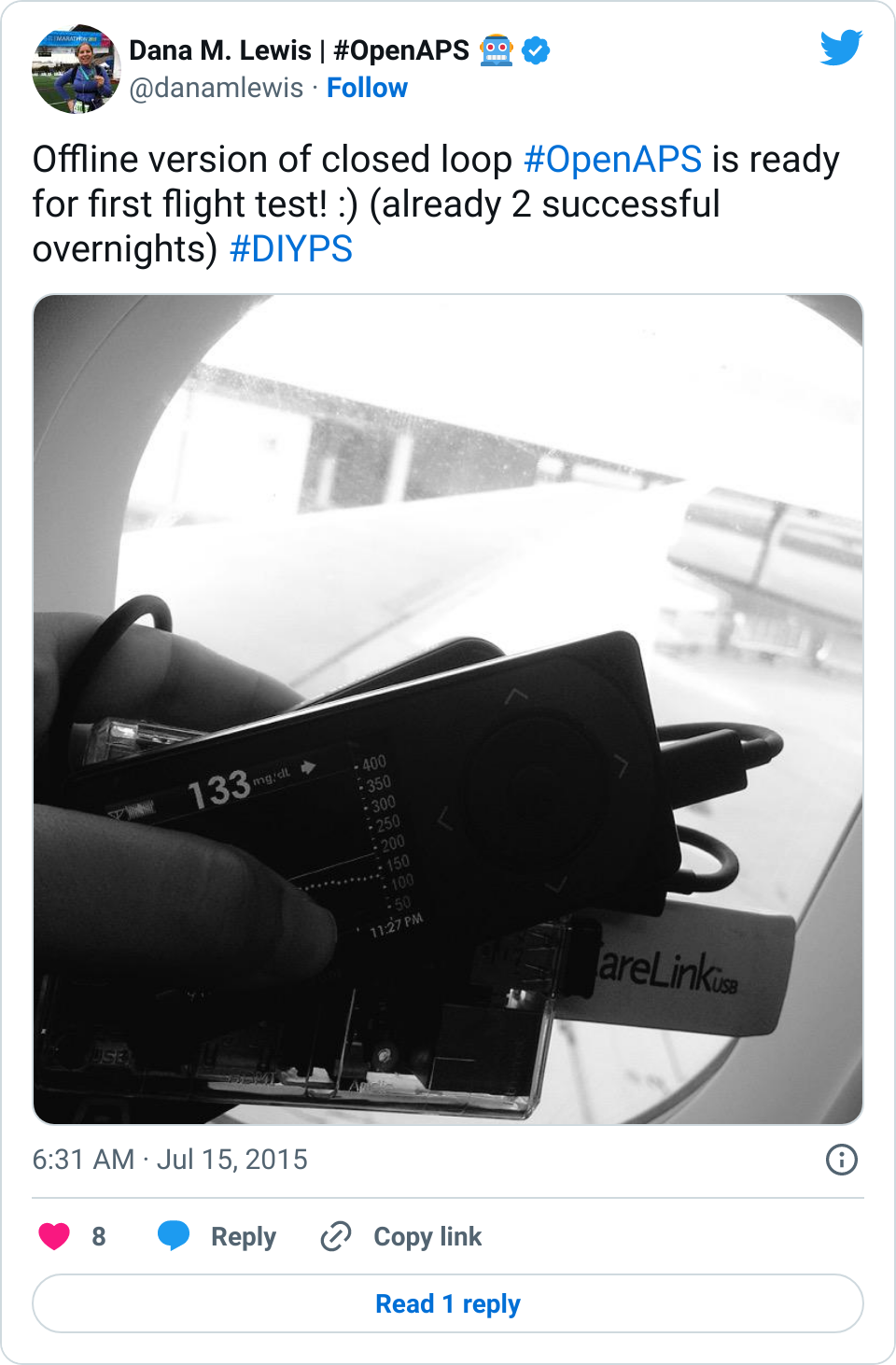 We still need to do more testing on our offline implementation of OpenAPS, but it's going well and I'm excited that what we've learned from this progress will help us with better tools to enable the broader OpenAPS community since #WeAreNotWaiting!