Thanks to the dedicated efforts of Olivier Legendre and Dr. Mihaela Muresan, my book "Automated Insulin Delivery: How artificial pancreas "closed loop" systems can aid you in living with diabetes" (available on Amazon in Kindle, paperback, and hardcover formats, or free to read online and download at ArtificialPancreasBook.com) is now available in French!
The French version is also available for free download as a PDF at ArtificialPancreasBook.com or in Kindle (FR), paperback (FR), and hardcover (FR) formats!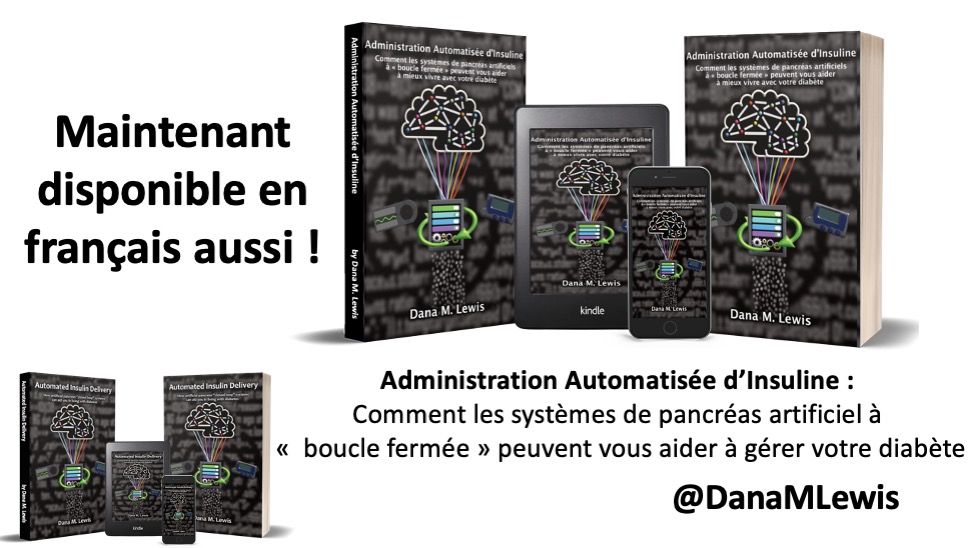 Merci au Dr. Mihaela Muresan et Olivier Legendre pour la traduction de l'intégralité de ce livre !
(Thank you to Dr. Mihaela Muresan and Olivier Legendre for translating this entire book!)