I have now lived with diabetes for more than half of my life.
That also means I have now lived less than half of my life without diabetes.
This somehow makes the passing of another year living with diabetes seem much more impactful to me. Maybe not to you, or to someone else with a different experience of living with diabetes and a different timeline of life before and after diagnosis…but to me this is a big one.
I'm happy to have context, though, to help me keep things in perspective. For example, I've now lived with a closed loop artificial pancreas (or automated insulin delivery) system for almost two full years.
(That's almost as significant a marker of a "with" vs. "without" comparison as living "with" vs. "without" diabetes.)
And because I ended up with type 1 diabetes, I found out that doing things for other people and the communities you're a part of is a powerful way to help yourself, both in the short term and the long term. That's what drove me to figure out a way to take #DIYPS closed loop and make it something open source. And by doing that, I learned so much more about open source, and have been able to partner with incredible people innovating in hardware and software. These collaborations have resulted in an incredibly rich community of passionate people I like to call #OpenAPS-ers.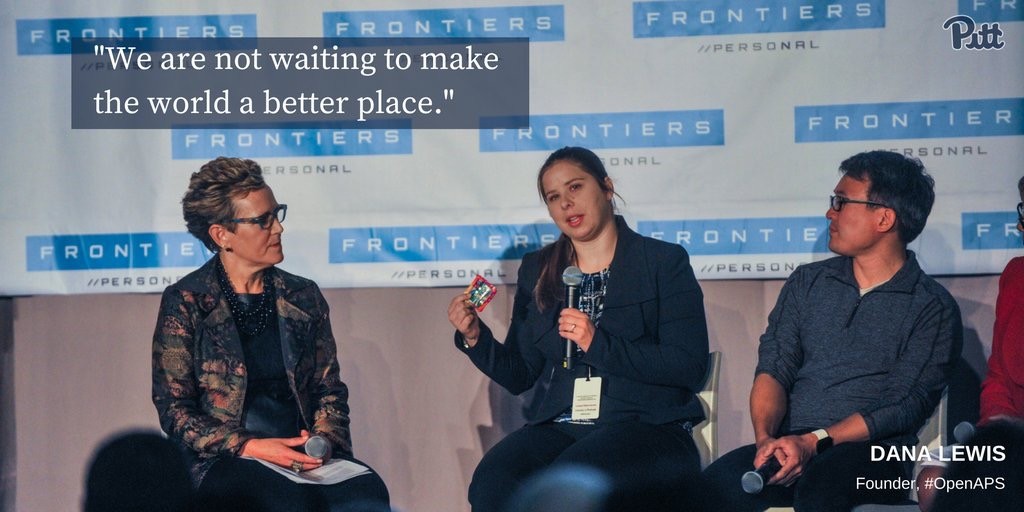 While #OpenAPS is by no means a cure, and no artificial pancreas will be a cure, they provide an immeasurably improved quality of life that a lot of us didn't realize was possible with diabetes. Someone told me he can get the same results for his child living with diabetes, but with #OpenAPS it requires about 85% less work. And given the enormous time and cognitive burden of diabetes, this is a HUGE reduction.
And now doors are opening for us collectively to make even more of a significant impact on the diabetes community, and our fellow patient communities. Yesterday, while at the White House Frontiers conference, NIH Director Dr. Francis Collins was in the audience during my panel. At the end of the day, he stopped me to ask questions about my experiences and perspective on the FDA and what we need from the government. I was able to talk with him about the need for FDA & other parts of the government to help foster and support open source innovation. We talked about the importance of data access for patients, and the need for data visibility on commercially approved medical devices.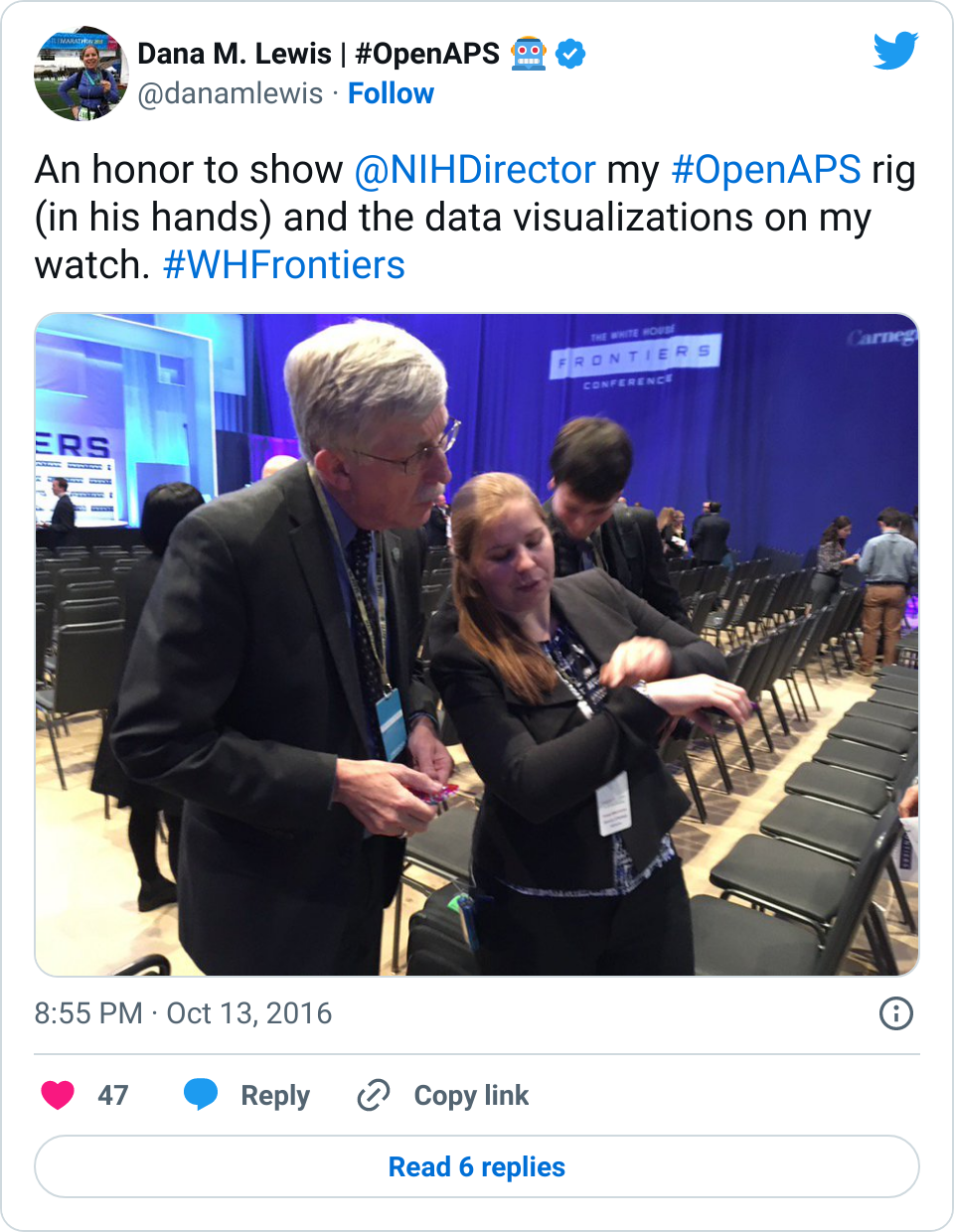 This is not just a need of people with diabetes (although it's certainly very applicable for all of the manufacturers with pipelines full of artificial pancreas products): these are universal needs of people dealing with serious health conditions.
Given what I heard yesterday, it's working. The #WeAreNotWaiting spirit is infusing our partners in these other areas. We are planting seeds, building relationships, and working in collaboration with those at the FDA, NIH, HHS in addition to those in industry and academia. I know they were working toward these same goals before, but social media has helped raise up our collective voices about the burning need to make things better, sooner, for more people.
So if I have to live the rest of my life at a ratio where more than half of it has been spent living with diabetes, I look forward to continuing to work to get to an 85% reduction in the burden of daily life with diabetes for everyone.