How do you prevent or limit meal spikes? It doesn't take a closed loop artificial pancreas; it takes an understanding of insulin timing and the impact on your body.
I've written before about why getting insulin going in your body before meal carbs kick in is so important. You can read that really long post here. And I've written a slightly shorter post explaining how to do "eating soon mode" to achieve insulin activity peaking when you eat, without causing lows. But recently, I quickly scratched together an illustration to show the difference in the timing and outcomes between the "eating soon mode" approach compared to a traditional "pre-bolus" approach, and after receiving feedback that these images were helpful, decided to post them here.
(Again, for more context, read this post on how to calculate your eating soon amount; and this post for more of the science behind it and how we discovered this method 2+ (!) years ago. And as always, your diabetes may vary; I'm not a doctor; etc. but this is something that when applied consistently smooths out meal spikes, even when eating high fat or high protein or high carb or any kind of meal.)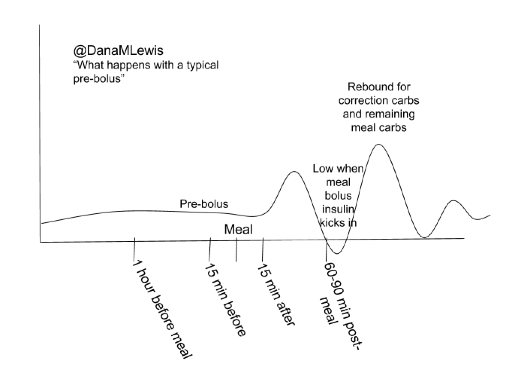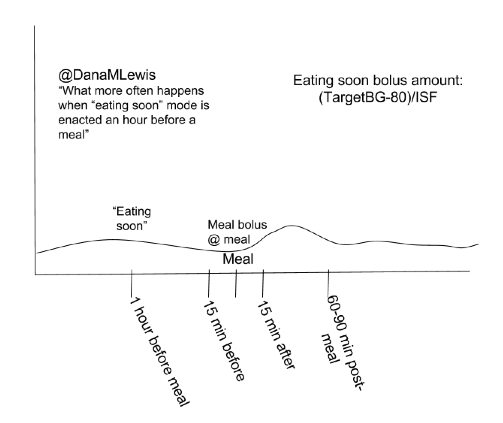 *Note – the calculation of (TargetBG-80)/ISF is assuming that you have already corrected to your normal target, i.e. 100 or 120.