We've made progress to enable #DIYPS for on-the-go use.
Previously, we've only been able to use it when at home and able to plug the CGM in to an old laptop running Windows. Now, we can get real time predictive alerts anywhere, thanks to an unlocked Moto G that we plug the CGM into. Thanks again to John's help and his code, the data from the CGM can now be uploaded to the cloud from the phone. We originally planned to use the Moto G on WiFi only, but because of other phone upgrades we ended up finding a cheap way to get data on the Moto G, and will be testing it with data for the next ~6 months.
One challenge for #DIYPS going mobile is that this is another device and more "stuff" a PWD has to carry around. For now, I'm using this case so I can easily drop it in or pull it out of my larger bag that I carry around on most days, while keeping the cords secure. (I've found the Moto G's charger and cords don't plug in as securely as other devices that we're used to.)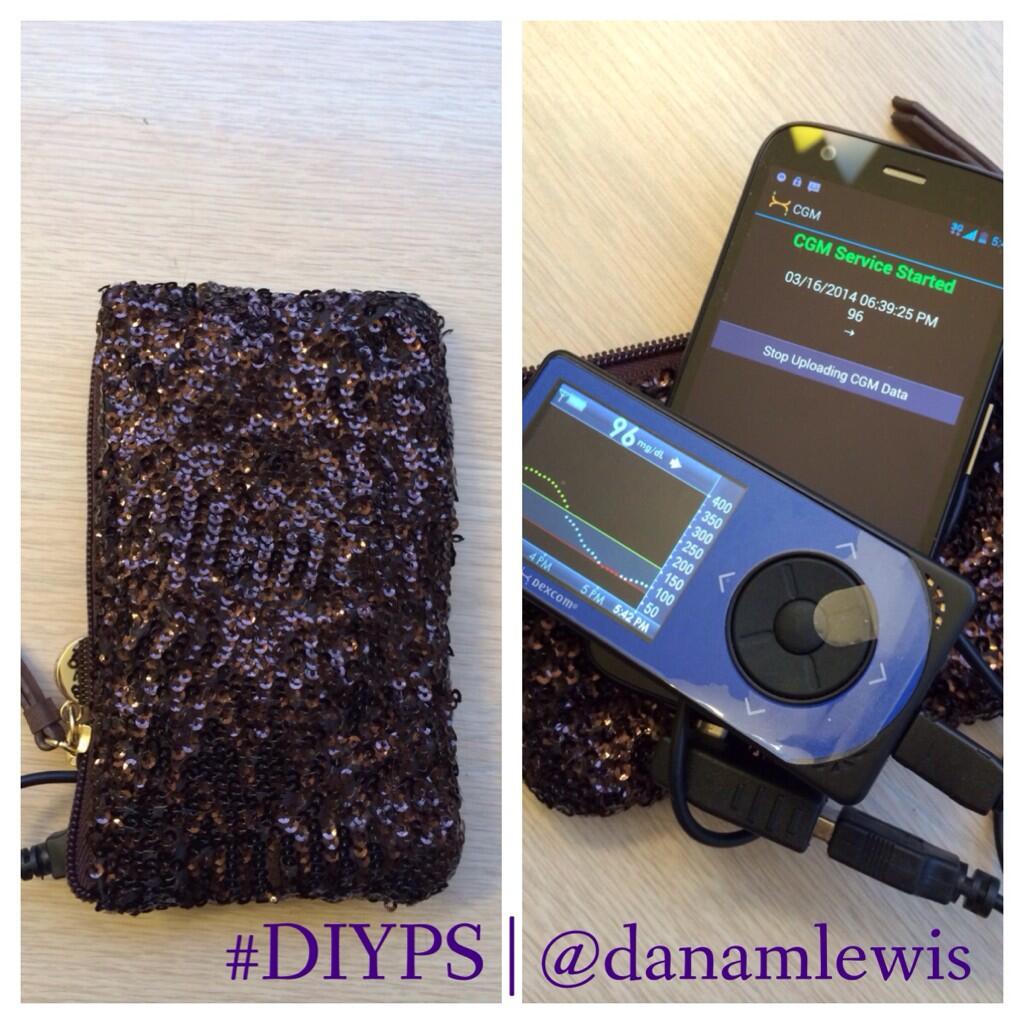 Next steps for #DIYPS mobile testing include using the Moto G and #DIYPS while out running, since I don't have to rely on WiFi for #DIYPS. It'll take a few more weeks before I can run regularly due to the cold, rainy Seattle weather, but this will be the most effective road test (pun intended) of the mobile capabilities, and will enable me to test #DIYPS for the first time during intense exercise.
We are also working with Brian, who's helping us test the system and clean up the #DIYPS code.  We want to get it modular enough for more people to install and use the code more easily, and figure out a better UI (with graphs!). We also want to plug into the frameworks John and Tidepool are using, so we can take advantage of all the great work they're doing as well.
Stay tuned for more updates.  And if you have some interest and expertise and want to help out, please reach out to us on Twitter or directly.
–Dana Lewis and Scott Leibrand